*This post originally appeared on HuffPost. 
Curiosity killed the cat? Not exactly. Evidence continues to emerge about the benefits of being an inquisitive, interested person. Not only does staying wide-eyed about the world make life more fun, it also has a number of surprising benefits.
¿La curiosidad mató al gato? No exactamente. La evidencia emerge sobre los beneficios de ser una persona curiosa, con interés. No solo hace la vida más divertida estar con los ojos abiertos al mundo ,  además tiene un número de beneficios sorprendentes.
Here are five reasons why curiosity is great.
Aquí hay cinco razones por las que la curiosidad es genial.
It can strengthen your relationships.
Puede fortalecer tus relaciones.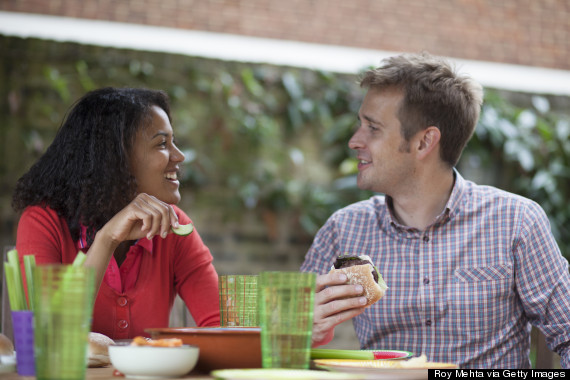 Your curiosity about people and the world around you can make your social life richer. If you demonstrate an interest in what someone has to say and maintain many of your own interests that you can discuss, people probably enjoy spending time with you.
Tu curiosidad sobre la gente y sobre el mundo que te rodea puede enriquecer tu vida social. Si demuestras un interés en lo que alguien tiene que decir y mantienes algunos de tus propios intereses a discusión, la gente disfrutará pasando tiempo contigo.
"Curious people are often considered good listeners and conversationalists," Ben Dean, Ph.D. wrote in a newsletter for the University of Pennsylvania. "In the early stages of a relationship, we tend to talk about our interests or hobbies. One reason for this is that people tend to equate 'having many interests' with 'interesting,' and for good reason. Curious people tend to bring fun and novelty into relationships."
"La gente curiosa suele ser considerada buena conversadora y oyente", escribía Ben Dean, en un boletín para la Universidad de Pennsylvania." En las etapas tempranas de una relación, tendemos a hablar sobre nuestros intereses y hobbies. La razón es porque la gente suele asociar el hecho de tener muchos intereses con el de ser interesante, con razón. Las personas curiosas tienden a aportar diversión y novedad en las relaciones".
It can help protect your brain.
Puede ayudar a proteger tu cerebro.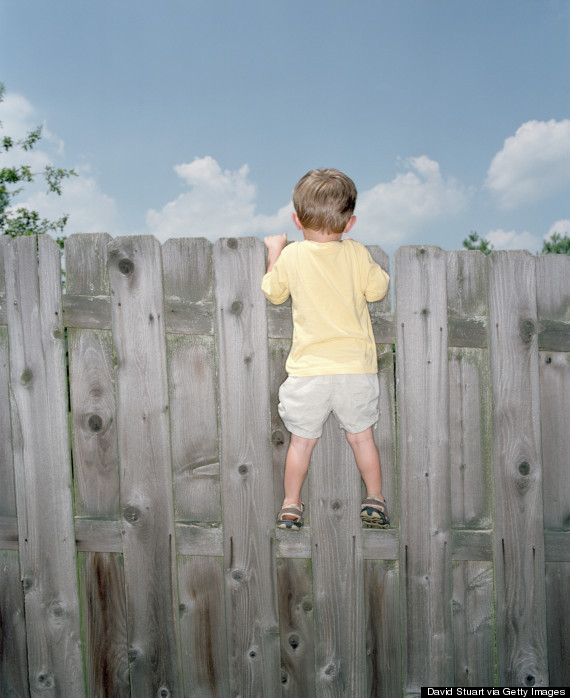 Ever heard that crossword puzzles may help prevent Alzheimer's disease? Craving new experiences doesn't hurt either.
¿Has escuchado alguna vez que los crucigramas ayudan a prevenir el Alzheimer? La sed de nuevas experiencias tampoco hacen daño.
"Keeping your brain mentally stimulated is a lifelong enterprise," David Knopman, a professor of neurology at the Mayo Clinic in Rochester, Minnesota, said, according to Bloomberg. "If one can remain intellectually active and stimulated throughout one's lifespan, that's protective against late-life dementia. Staying mentally active is definitely good for your brain."
"Mantener el cerebro mentalmente estimulado es una misión que dura toda la vida", afirma David Knopman, profesor de neurología en la Mayo Clinic de Rochester, Minnestota, según Bloomberg. "Si uno puede mantenerse intelectualmente activo y estimulado toda la vida ayuda a proteger contra la demencia senil tardía. Definitivamente mantenerse mentalmente activo es bueno para tu cerebro".
It can help you overcome anxiety.
Puede ayudarte a superar la ansiedad.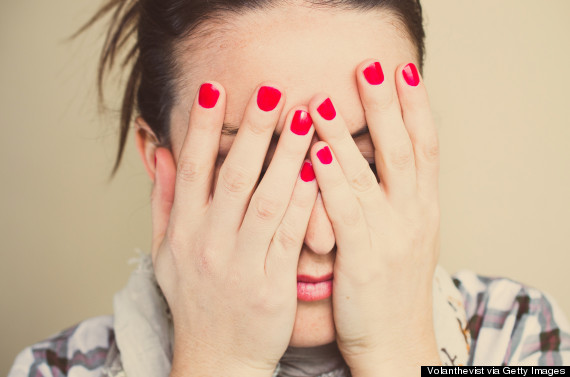 It's perfectly normal to be nervous before a big date. But your curiosity and excitement about getting to know an attractive new person might push your anxieties into the background.
Es normal estar nerviosa antes de una gran cita. Pero tu curiosidad y excitación sobre conocer a una atractiva nueva persona entierra tu ansiedad.
"Socially anxious people who experience high levels of curiosity, or appraise certain events as having a high possibility to satisfy curiosity, may be more likely to engage in approach behavior amidst conflicting avoidance motivations," according to a study published in 2009 by psychologist Todd Kashdan in the Journal Of Anxiety Disorders.
Las personas socialmente ansiosas que experimentan altos niveles de curiosidad, o evalúan ciertos eventos como una forma de tener altas posibilidades de satisfacer su curiosidad, normalmente evitando situaciones de conflicto, según un estudio publicado en 2009 por el psicólogo Todd Kashdan en el Journal Of Anxiety Disorders.
It correlates with happiness.
Tiene correlación con la felicidad.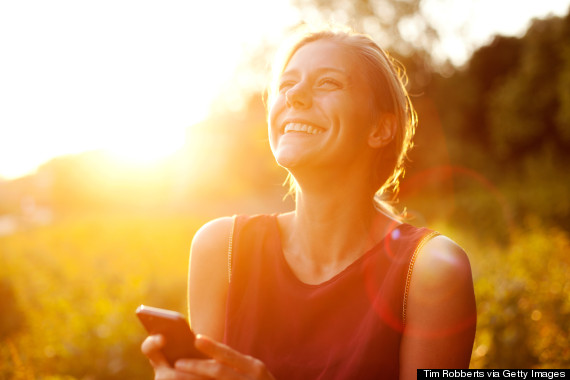 One theory on happiness is that we develop a "happiness set point" at an early age. We're at this baseline happiness level most of the time, and the level goes up or down depending on positive and negative life events. Kashdan, who authored the book Curious?: Discover The Missing Ingredient To A Fulfilling Life, argues that staying curious can kick our set point up a few notches.
Una teoría sobre la felicidad dice que desarrollamos un "punto de felicidad"  en una edad temprana. La mayoría del tiempo estamos en esa base de felicidad, y el nivel sube y baja dependiendo de los acontecimientos positivos y negativos de la vida. Kashdan, autor del libro Curious?: Discover The Missing Ingredient To A Fulfilling Life, dice que mantenerse curioso puede hacernos ganar unos cuantos puntos.
"When we experience curiosity, we are willing to leave the familiar and routine and take risks, even if it makes us feel anxious and uncomfortable," Kashdan writes in his book. "Curious explorers are comfortable with the risks of taking on new challenges. Instead of trying desperately to explain and control our world, as a curious explorer we embrace uncertainty, and see our lives as an enjoyable quest to discover, learn and grow."
"Cuando experimentamos curiosidad, estamos dispuestos a dejar la familia y la rutina para tomar riesgo,  aunque nos haga sentir ansiosos e incómodos", escribe Kashdan en su libro. "Los curiosos se encuentran cómodos arriesgándose a probar nuevos retos. En vez de intentar desesperadamente explicar y controlar el mundo, como exploradores curiosos nos gusta tomar la incertidumbre y ver nuestra vida como una misión para descubrir, aprender y crecer".
It can help you learn pretty much anything.
Te puede ayudar a aprender prácticamente cualquier cosa.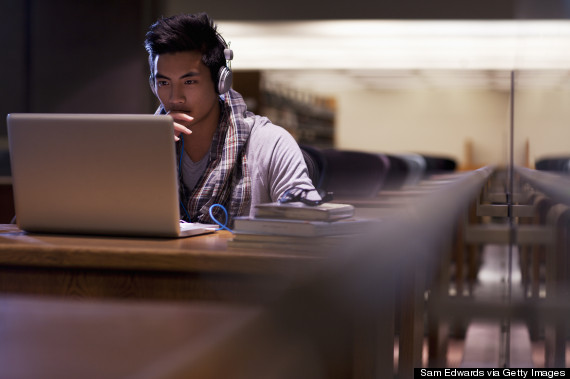 A new study published in the journal Neuron found that it's much easier to learn not-so-interesting things when our curiosity is piqued. For instance, if what you're trying to learn just isn't sticking, try watching 10 minutes of your favorite TV show between study sessions. It'll give you a nice break, and it will pique your curiosity, stimulating your brain's pleasure center. When you return to studying, your brain might be more willing to let in some of that information you thought was boring.
Un nuevo estudio publicado en la revista Neuron descubrió que es mucho más fácil aprender cosas no tan interesantes cuando nos pica la curiosidad. Por ejemplo, si lo que intentas estudiar no se te queda, prueba a ver 10 minutos de tu serie favorita entre sesiones de estudio. Tendrás una pausa agradable y te picará la curiosidad, lo que estimulará el centro de placer de tu cerebro. Cuando vuelves al estudio, el cerebro estará más dispuesto a dejar pasar alguna de esa información que te parecía aburrida.
"Look for ways to connect the uninteresting things you have to learn with something you're curious and excited about," Lifehacker suggests. "Whatever makes you tick can be used, even if it's not actually related. Study in between 10-minute sessions of that show you're addicted to, go over presentation talking points while playing a new video game, or place study index cards throughout that new page-turner."
"Busca formas de conectar cosas menos interesantes que tienes que aprender con algo que te parezca curioso y te excite", sugiere Lifehacker. "Puedes hacer lo que te llame la atención, aunque no tenga nada que ver. Estudiar con pausas de 10 minutos para ver una serie a la que eres adicto, prepararte una presentación recordando los puntos mientras pruebas un nuevo videojuego o ponerte tarjetas de estudio como marca páginas".
Just don't let the innocent 10-minute break turn into an all-night Netflix binge.
No dejes que la inocente pausa de 10 minutos se convierta en una sesión de noche de Netflix.
We are creating Yenga, a fast, easy way to learn and practice languages speaking with people. Visit Yenga.co to have more information.